Top 20 Best Emergency Apps for Hurricanes, Earthquakes Natural Disasters
Posted by Jessica Kane on Sunday, April 28, 2019 at 4:11 PM
By Jessica Kane / April 28, 2019
Comment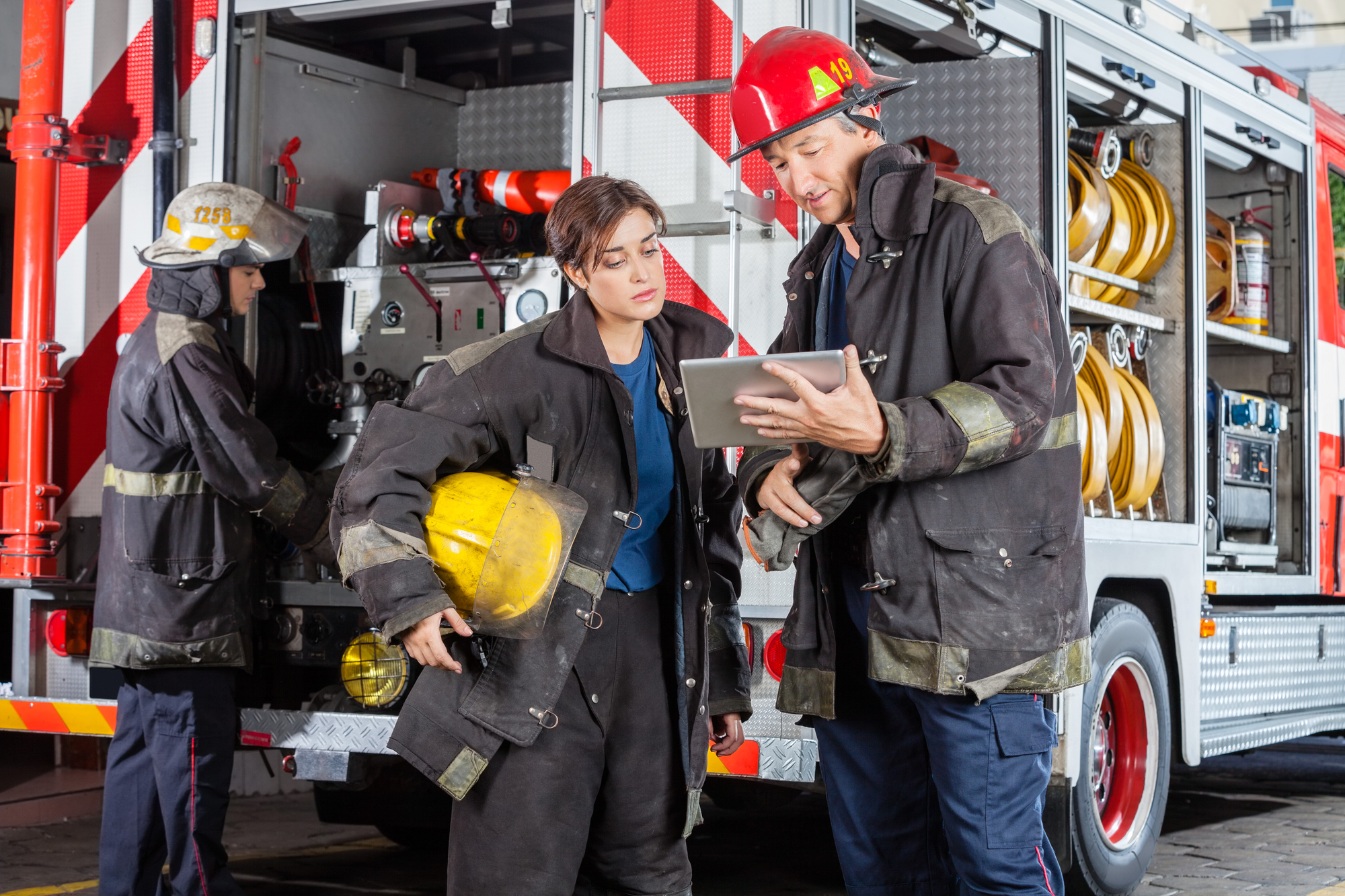 Natural disasters like hurricanes, earthquakes, and the like can have devastating consequences. The best way to avoid the most dire consequences of any type of natural disaster is to take a proactive approach. This includes uploading appropriate emergency apps as part of your natural disaster preparedness efforts. In this regard, there are 20 emergency apps for natural disasters that are considered the best.
Hurricane Hound
With the prevalence of hurricanes slamming the United States in recent years, one of the most important emergency apps on the market today is Hurricane Hound. Hurricane Hound provides up to the moment tracking of inbound hurricanes to ensure that those possible effected have the best possible information about such an approaching weather event. The app also includes data about available routes out of the anticipated danger or declared evacuation zone.
Weather Underground
Weather Underground is a unique application. It is a crowdsourced option that draws information from a variety of sources. Many of these sources are people in the midst of an approaching weather event. Weather Underground is a hyperlocal app that provides pinpointed information for a specific user. The app also provides photos, satellite maps, and interactive radar data.
Natural Disaster Monitor
Another powerful emergency app is Natural Disaster Monitor. Natural Disaster Monitor provides up to the moment data on hurricanes, cyclones, tsunamis, and floods. The application provides data about storm and other natural disaster classifications to ensure that a user truly understands what is in the offing.
MyRadar Weather Radar
MyRadar Weather Radar provides up to the minute information on approaching storms, including hurricanes. The app includes high resolution, animated radar as well as 11 different types of overlay graphics. These include satellite images of cloud cover and associated data.
First Aid: American Red Cross
The First Aid: American Red Cross series of apps provide invaluable information about life saving tips and instructions in the advent of a natural disaster. The Red Cross has developed individual apps for different types of disasters including tornadoes, hurricanes, floods, and earthquakes. All of these individual apps are available from app stores.
Disaster Alert
Disaster Alert is a comprehensive alert application that provides vital data in regard to a wide range of natural disasters. These include hurricanes, floods, tsunamis, floods, earthquakes, and wildfires. The app provides initial alerts about an approaching natural disaster. The app also provide updated info related to a natural disaster and its aftermath.
ICE Medical Standard
ICE Medical Standard is what many people consider a must-have application. The ICE Medical Standard app puts your health information and medical contacts on the lock screen of your smartphone. With this information placed on a lock screen ensures that this vital data is available to emergency personnel in a natural disaster or other situation in which you are unable to provide that information for one reason or another. You can update this information with ease and as needed.
SirenGPS
SirenGPS is an application and system that is becoming utilized in an ever-increasing number of communities in the United States. This application and system not only provides first responders with your location but it also provides them with important data about you. This information includes your medical history, current medications, and allergies. Emergency personnel obtain this data at the same time they receive an emergency alert.
Trusted Contacts
As can be seen via media reports time and again during and after natural disasters, family and friends oftentimes lose track of loved ones in a storm zone. SirenGPS is an app designed to overcome this very real issue.
With Siren GPS you are able to add friends, family, and other individuals onto an approved list. In the event of a natural disaster, these individuals are then able to request and obtain your location at the time of a natural disaster. In addition to providing your location when requested, the app permits you to advise people on your approved list as to where you will be before, during, of after a natural calamity.
The app has another vital feature. If your phone is not functional, the app will share your last known location with people on your approved list who when they make a request concerning your location. This functionality is in place even if you are offline or if your phone is dead.
Zello Walkie Talkie
The Zello Walkie Talkie was in the news during the last round of hurricanes hitting the United States and during other major weather events across the globe. The Zello Walkie Talkie is invaluable when it comes to permitting people to remain in communication with one another during and after a major weather event. For example, the Zello Walkie Talkie is proving invaluable when it comes to such activities as coordinating rescue efforts in the aftermath of a natural disaster.
Lifeline Response
Another emergency app for hurricanes, earthquakes, and other natural disasters is Lifeline Response. This is a subscription application which costs about $5 monthly.
With Lifeline Response you are able to avoid a recurring problem associated with traditional 911 services. With alarming frequency people contact 911 and are unsure of their location when seeking emergency assistance. This problem is eliminated with Lifeline Response.
Not only are you able to obtain an immediate response when you request emergency assistance, but the app is capable of triangulation. The app transmits data about your location employing GPS information coupled with the triangulation of cell towers.
Noonlight
Moonlight is an app that allows you access to emergency assistance in a wide range of situations. These include everything from natural disasters to motor vehicle accidents. The app is available for a low cost of about $3 a month.
Emergency Alerts
Emergency Alerts is an app that provides alerts in the event of natural disasters any where in the world. The app is designed to provide you real time alerts regarding natural disasters in locations where your loved ones reside. The app also allows you the ability to monitor natural disasters.
Find My Family, Friends, and Phone
Find My Family, Friends, and Phone from Life360 provides you the technology to locate loved ones and others in the event of a natural disaster. The application also allows you the ability to register individuals so t hat you can track their locations in real time in the event of a natural disaster or other emergency.
Pet First Aid
Pets are also victims of natural disasters. There is an application devoted specifically to pets caught in some sort of emergency situation associated with a natural disaster. The app provides easily accessible information about first-aid steps involving more than 25 common pet situations that arise in natural disasters. This info can be accessed via texts, videos, and images. The app also provides information about nearby emergency pet medical centers.
Facebook
You likely already have access to it. Facebook has become a helpful supportive app in the event of a natural disaster. The application permits you the ability to garner information about an impending or ongoing natural disaster. The app also aids in providing information about loved ones in a disaster zone.
FEMA
The Federal Emergency Management Agency, FEMA, has its own app that is vital in the aftermath of a natural disaster. The FEMA app assists you in accessing local relief centers, including emergency shelters and other vital resources.
ReUnite
ReUnite is considered a truly valuable app. This application is designed to assist you in finding loved ones from whom you've been separated. It also allows you the ability to efficiently report a person who has been lost or found during the course of a natural disaster.
Bull Horns Panic Button
Bulls Horn Panic Button is an appropriately named application. Bull Horns Panic Button includes features that allow a user the ability to assist in bringing emergency personnel to a particular location. The app features a panic button that alerts contacts that you are in some sort of trouble related to a natural or some other type of disaster. You can pre-program the app with people in your life that you trust. You can also input information for official emergency agencies.
Offline Survival Manual
The Offline Survival Manual is considered something of a must when it comes to protecting oneself in the event of some type of natural disaster. Offline Survival Manual is a comprehensive guidebook containing all necessary information to survive in the event of a natural disaster of some sort.
Offline Survival Manual is available at no cost. One of the major benefits of this app is that a person can access the data in the manual when offline. The stark reality is that people oftentimes lose connectivity in the midst of a natural disaster like a hurricane.
If you are like most people, you may be best served by accessing and utilizing more than one of these helpful applications. Most of these applications are available at no charge and can easily be added to your smartphone. Those apps that do have a fee are available for a modest cost.
Jessica Kane writes for Advance Online, a leading provider of web-based OSHA. DOT. and HAZWOPER training.