Selecting the Perfect Front Door to Enhance the Curb Appeal of Your Home
Posted by Jessica Kane on Thursday, April 25, 2019 at 11:38 AM
By Jessica Kane / April 25, 2019
Comment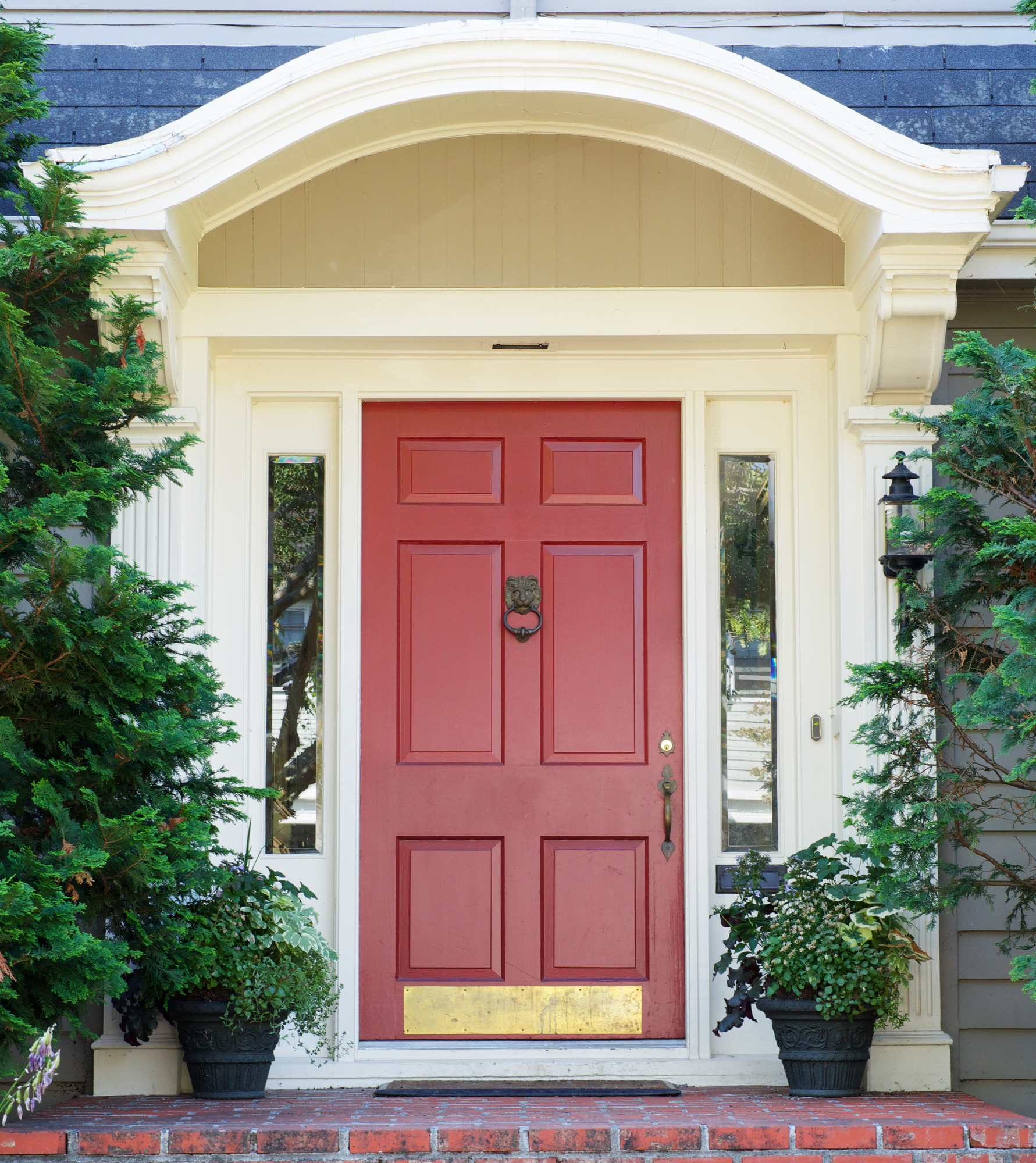 Like many people, you may be keenly interested in enhancing the curb appeal of your home and in upping the market value of your residence. One simple tactic you can employ is to reconsider and replace the front door at your home. There are a number of different types of front doors you can select to improve the look, curb appeal, and value of your residence.
Wrought Iron Front Door
One of the best choices you can make when it comes to selecting a front door for your residence is to go the wrought iron route. There are a number of benefits that can be realized by selecting a wrought iron front door for your home.
First, a wrought iron front door is highly attractive. A wrought iron front door adds a true sense of elegance and style to a property. Indeed, wrought iron doors have been used for hundreds of years on some of the most iconic buildings of all time.
Second, a wrought iron front door increases the security of your residence. Safety and security are always primary issues for homeowners as well as for people on the market looking for a residence to purchase.
Third, wrought iron doors are highly durable. Yes, you will pay more for a wrought iron door than for doors made from other materials. However, because a wrought iron door literally can last virtually forever, you do not have to replace it as often as you would a door made from some other type of material.
Glass Front Door
Another option available to you when it comes to your front door is to go with glass. A glass front door adds a sense of style and elegance to you residence. It also permits added natural light into your home.
Another benefit of a glass front door is that this derivation of door comes in a broad price range. You can find some affordable options when it comes to glass front doors.
There can be security issues with certain types of glass front doors. With that said, there are some options that involve the use of glass that is virtually unbreakable. Although this is a more expensive glass door option, it does enhance the security of the front door and adds for greater durability.
Wood Front Door
There exists a myriad of options when it comes to wooden front doors. On a related note, wood front doors come in one of the widest price ranges of residential doors. Some of the most affordable front door options are made from wood.
Provided a wooden front door is properly maintained, it can have an extended lifespan. The type of wood used for the door necessarily plays a role in the lifespan of the door as well.
If you purchase a higher quality wood upfront, you will pay more for the door. The door will last longer and not need to be replaced as often, which ends up saving money over the long term.
Metal Front Door
There are a number of options available for your front door that are made from different types of metal. These types of front doors get high marks for adding greater security to your residence.
In addition to wrought iron, other types of metals used in front doors in this day and age include aluminum, steel, and a metal and wood composite door. The metal and wood composite involves the used of a wooden core with a metal covering.
Metal front doors tend to convey a modernistic feel to a residence. With that said, depending on the design and color of a metal door, it can be used with a house of nearly any style.
As you contemplate what type of front door you would like to add to your residence, you definitely need to focus on the overall architectural design of your home. Of course, you will also want to pay attention to your finances. You will want to develop a budget for what you want to spend on a front door before you actually go out onto the market looking for one. Lacking a budget, you are far more likely to spend more than you desire when seeking the perfect front door for your home.
One other point to bear in mind. In this day and age there are custom door options that are nearly as affordable ones premade options. With that mind, even if you are on a budget, you do not want to write off getting a custom front door until you've done some price comparison and shopping around.