Effective Strategies For a Homeowner With a Pet to Get a Residence Ready for Sale
Posted by Jessica Kane on Tuesday, April 30, 2019 at 4:23 PM
By Jessica Kane / April 30, 2019
Comment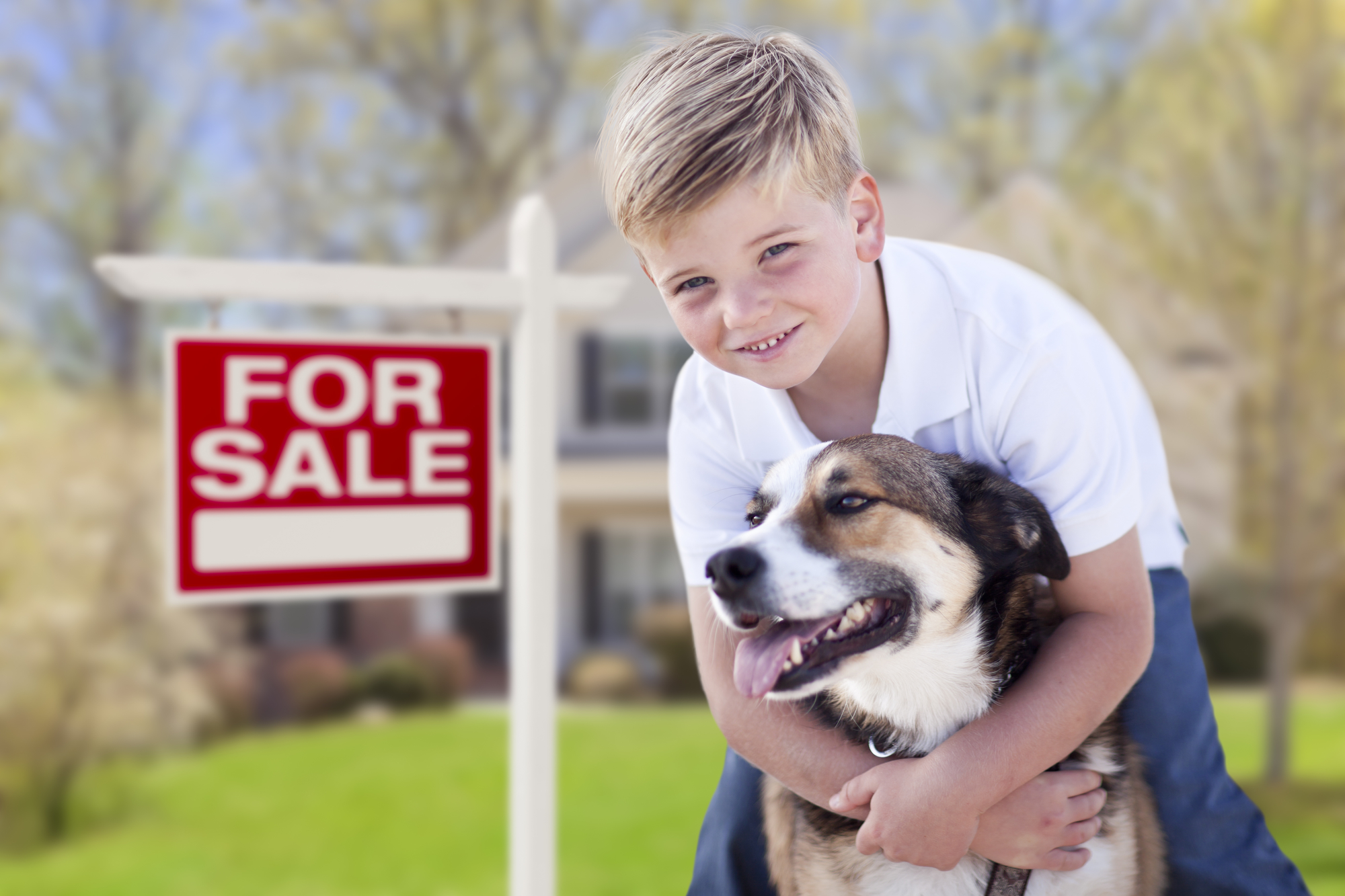 As is the case with many homeowners, you may have furry family members in addition to the human kind. As a result, if you have pets as part of your family and intend to sell your home, there are some tactics that you need to bear in mind. These are strategies that are necessary to prepare your home for the market. These individual tactics are part and parcel of a broader, comprehensive plan of action to place your residence in the best possible position for sale.
Visit with the Vet
An early step you need to take when you have a pet and plan on selling your home is to visit with the vet. While it is true that a major focus of preparing your home for sale is the physical appearance of the property. With that said, another concern is the wellbeing of your furry family member while your property is on the market for sale. The reality is that the process of selling a home will be stressful not only for you but your pet as well.
A common element of marketing a home for sale is transporting your pet to and from the residence. This can prove to be stressful for your companion animal. Your vet can assist you in developing the best strategy for your pet while your home is up for sale.
Finally, if you have a special needs pet you may need to make extraordinary arrangements when the house is on the market. With a special needs pet, you may need to take extra steps to ensure that your furry family members feels safe and secure during the sales process.
Remove Your Pet During a Showing
You may be thinking about just leaving your pet at home during a showing. For example, you may contemplate placing your pet into a storage area or some part of the home that is not a main feature of the residence. This is not at all advisable. Indeed, you need to remove your pet from the residence during a showing.
There are a number of reasons why you need to remove your pet from the residence during a showing. First, a prospective buyer will want to see all areas of the residence, including any space in which you think you can safely stow your pet. Second, not all prospective buyers are "pet people." You actually may lose a possible buyer who lays on to a pet in your home, even if they're duly told that you do have a pet.
Third, there is always the risk that a pet left in a residence can become scared and act in a manner that threatens the safety of a real estate professional or a prospective buyer. Finally, a pet might prove to be a major distraction when a house is being show. For example, a dog may be come alarmed, curious, or something else all together and start barking up a storm.
Eliminate All Pet Stains and Odors
No matter how hard you try to keep up with pet cleaning, and no matter how well trained and behaved your furry family is on a regular basis, if you live with a companion animal, there will be at least some stains and odor. You must employ aggressive tactics to make sure that you eliminate fully any and all pet stains and odors that might exist in your home.
Because of the challenging nature of eliminating some pet stains and odors, you will want to give serious consideration to engaging the services of a professional. There are highly seasoned experts who are able to eliminate even some of the most challenging pet stains and odors.
Put Away Pet Items and Supplies
Another tactic that you need to employ when it comes to living with pets and preparing your home for the real estate market is yo make sure all pet items and supplies are put away in advance of a home showing. As was mentioned previously, not all prospective homebuyers will be pet owners. Indeed, some people may actually harbor negative opinions about pet ownership.
Repair Any Pet Damage
In addition to pet messes and odors, it is possible that your pet has caused some type of permanent damage to your residence. For example, your pet may have caused damage to the paint or some other element of the physical structure of your residence.
You want to make sure you that any such damage is fully rectified and repaired before you open the doors to prospective buyers. This represents another aspect of preparing your home for the real estate market that may require a professional. Indeed, unless you or someone who lives in your residence has specific experience in this type of restorative work, you really will want to focus your attention on retaining the services of a qualified professional sooner rather than later.
By employing these tactics, you will be able to ensure that your home is in the best possible position to be shown to prospective buyers. You will also be taking steps that ensure both you and your pet remain on the best emotional footing during the time period in which your residence is on the market for sale. Finally, you also ensure that prospective buyers have the best experience when it comes to viewing your residence. In other words, you enhance the odds that a buyer will make an offer on your property.