Kitchen Remodeling: How To Choose The Right Kitchen Cabinets
Posted by Jessica Kane on Sunday, April 28, 2019 at 4:22 PM
By Jessica Kane / April 28, 2019
Comment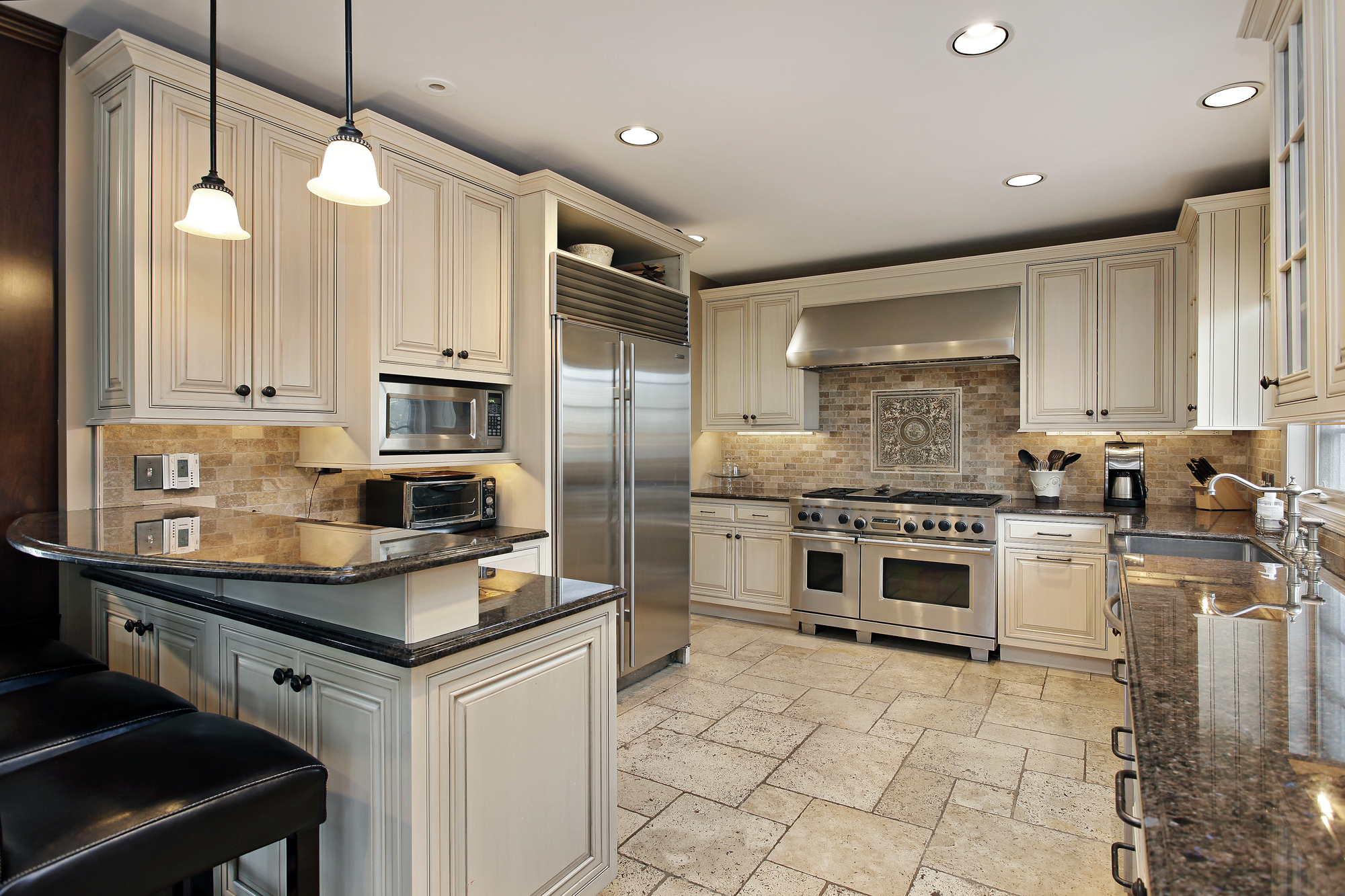 When you are a homeowner planning a kitchen remodel, you will soon figure out that finding the right kitchen cabinets for your new look may be more tedious than you thought. There are tons of colors, designs and styles to choose from. It is important to take your time weighing the look, details, quality and cost of new cabinets before purchasing. The role of kitchen cabinetry plays a crucial part in the overall finished look once your remodel has been completed. Plan your cabinetry to make the most of your kitchen's floor plan and size.
Base cabinets often get more attention. Hanging wall cabinets get passed up for aesthetic features such as dramatic backsplashes and windows. Every choice you make will create an atmosphere in your kitchen. To help the decision-making process on cabinets easier during your kitchen remodel, take some of the following tips into consideration.
Consider Your Layout
Before you choose your cabinetry, it is important to think about the main function of your kitchen. A professional design tip to use involves making an equilateral triangle between your sink, stove and refrigerator. This will help to create a kitchen which allows easier flow of activity. Other things to think about during your layout planning should include where you will store pots and pans, where the garbage and recycling will go and where you will want your dishwasher to be.
Collect Kitchen Measurements
When planning for your new kitchen cabinets during a remodel, it is important to collect critical dimensions for your layout. Consider the doors, windows, plumbing, electric and gas for appliances and other things you will be working around. When gathering your measurements, be sure to start your measurements from the outside of any casing or trim, not from the inside. Lastly, do not forget to measure the height of your kitchen's ceiling. This will help determine the height available for your new cabinets.
Take A Showroom Tour
After taking measurements and considering your layout, the fun part will begin. You are now able to start shopping for your new cabinets. While you can find thousands of options online to choose from, visiting a showroom is the best way to go. When you see different choices in person, you will be able to better visualize your new cabinets in context. When you go, bring with you any pictures, references or other things to help with your inspiration.
Different Things To Consider When Choosing Cabinets:
Cabinet Face- The cabinet face can come in a variety of styles. You can choose from framed cabinets or frameless ones. This option is going to be based purely on what looks more aesthetically appealing to you. Most people refer to the frameless cabinets as European-style cabinets. There are no real functional differences between cabinets with frames and those without.
Type Of Wood- Another decision you will be faced with is the type of wood. Plywood is a great option because of how strong it is and is especially useful around sink bases. While particleboard has come a long way over the years and is more affordable, it will still end up deteriorating quicker than other types of wood. When considering wood for the cabinet doors, you can choose from options such as maple, oak and many others.
Finish And Hardware- Once you have the base and door wood picked out, you can decide which color you would like them painted or stained. The result of painting or staining your cabinet doors will depend on the type of wood you chose. Oak is an open grain type of wood, but maple has a more dense grain that will offer a smoother finish when painted. You will have a lot of customizable hardware options to choose from as well. The pulls and hinges are a popular and easy way to make your cabinets unique to your style. There are also options in hardware that will change the way your drawers slide or the sound the cabinets make when closed.