A Look at Types of Wood Fences for a Backyard
Posted by Jessica Kane on Sunday, April 28, 2019 at 6:32 PM
By Jessica Kane / April 28, 2019
Comment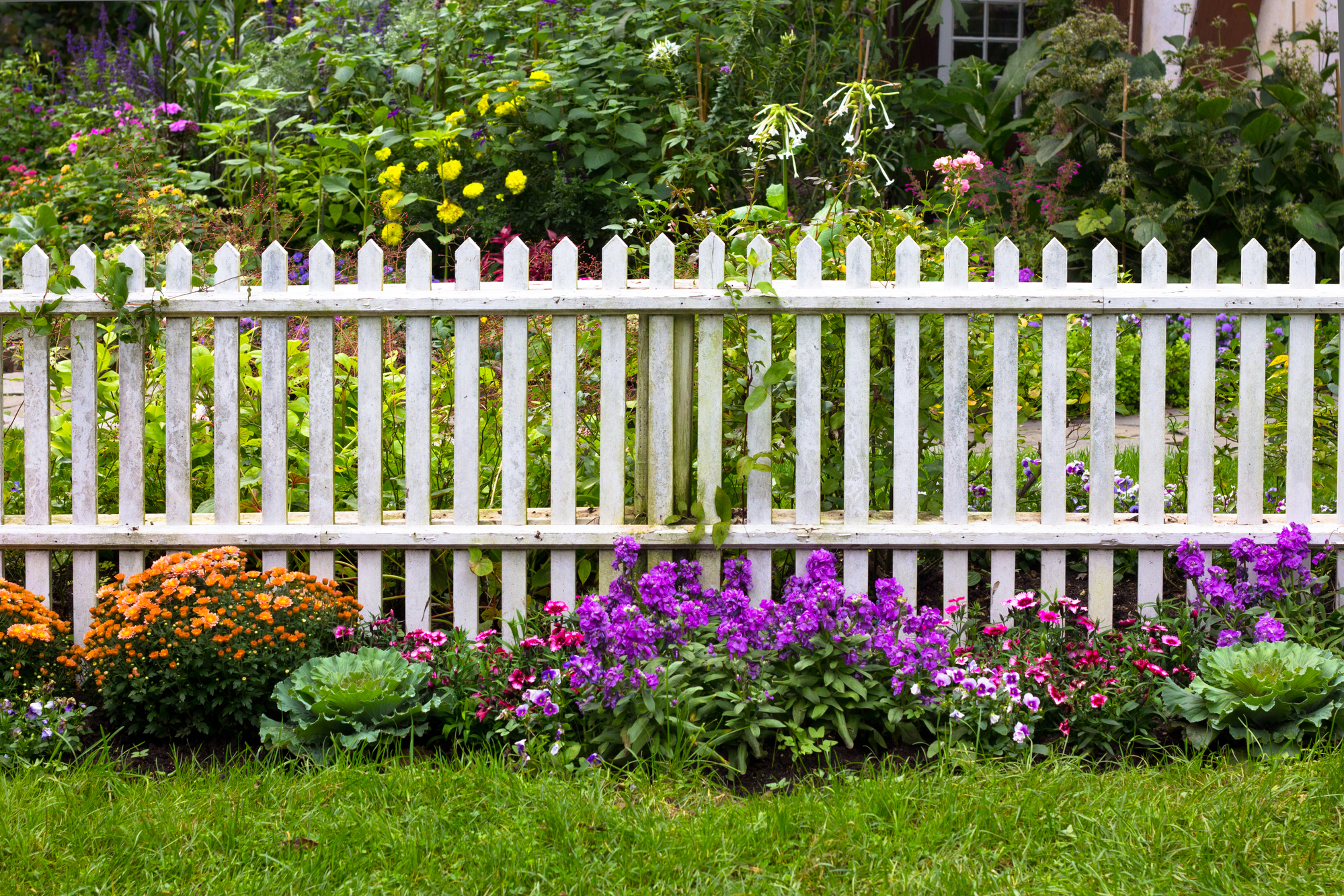 Selecting the type of wood to be used on your backyard fence may have left you scratching your head, at least a bit. There are a number of options available to you when it comes to selecting the type of wood to use on your backyard fence.
In considering what wood to select, you need to weigh and balance such factors as the aesthetic value of a particular wood and its cost. Of course, your own personal preferences also come into play.
Redwood
If you want the very best in wood for a backyard fence, experts are more likely than not to recommend redwood. There are a number of reasons why redwood typically tops the list of the best backyard fences, including its aesthetic value and lovely appearance.
There are some tips that you can bear in mind if you want to have the grand look of a redwood fence at your residence, but need to conserve when it comes to cost. You can save at least some money, and the nearly the full look and feel of a redwood fence, by using redwood for the panels. You then substitute some other less expensive type of wood for the posts.
Cedar
Cedar is a less expensive option for a backyard fence, when contrasted with redwood. Indeed, when it comes to cost, cedar is in the middle of the list.
Cedar does require a bit more in the way of maintenance. This is the case when cedar is contrasted with spruce, fir, and pine, which are discussed in a moment.
Cedar does have a pleasing aesthetic that can enhance the overall look of your yard and even the curb appeal of your home, depending on how far the fencing extends forward along the sides of your residence.
Cedar contains natural aromatic oils that repels insects. This provides a cedar fence with some natural protection from insects, at least for a while.
Another of the benefits of cedar is found in the fact that this type of wood is rot resistant. This results in a longer lifespan that is possible with other types of wood.
Cedar does have the prospect of turning gray in color, a change you likely do not want. Thus, if you select this type of wood for a backyard fence, you need to be prepared to select wood that has already been treated to protect against this unwanted color transition.
Cypress
Cypress provides many of the same benefits found in cedar for a backyard fence. For example, cypress contained a chemical called cypretine, which is a natural bug repellant. It is also rot resistant as well.
Cypress is more expensive than cedar, however. Cypress is found in the Southern United States. Thus, unless you reside in that part of the country, the wood will need to be shipped to you. Shipping results in an increase in the price of cypress.
Spruce, Fir, or Pine
There are a trio of woods that are most commonly utilized in backyard fences throughout must of the United States. These are spruce, fir, and pine. Spruce is most commonly utilized for stockade style and picket fences. Spruce oftentimes is the mainstay in refabricated fencing.
Fir and pine are in the category of pressure treated woods. This means that these two types of wood are submitted to a process that makes them less susceptible to water damage and rot as well to termites or fungus.
Generally speaking, these three types of wood are the most affordable when it comes to backyard fencing. These types of wood are in generally good supply in the United States.
These three types of wood require the least in the way of maintenance when contrasted with others. Pine is the type of wood that usually needs the least of all when it comes to maintenance.
Grades of Wood
In addition to selecting a specific type of wood for your backyard fence, you also be called upon to pick a particular grade. When it comes to wood for a backyard fence, you likely will select from between five grades:
clear
premium
select
construction
Your best bet is to select clear or premium grade wood for your backyard fence. Wood graded at these levels have a uniform appearance and are of the highest quality. Wood graded as select or construction will have apparent blemishes and will not be of the best quality possible.
Final Thought on Selecting a Wood Type
A final thought: when selecting a type of wood for a backyard fence, you need to make certain that the choice compliments the materials used on the exterior of your residence. The last thing you want is to expend a good amount of money on a fence only to have the final result be at battle with the look and feel of your home.
Jessica Kane is a writer for Viking Fence, the number on fence rental company in Houston.