Upping the Curb Appeal of Your Home with a Wooden Front Fence
Posted by Jessica Kane on Thursday, April 25, 2019 at 12:18 PM
By Jessica Kane / April 25, 2019
Comment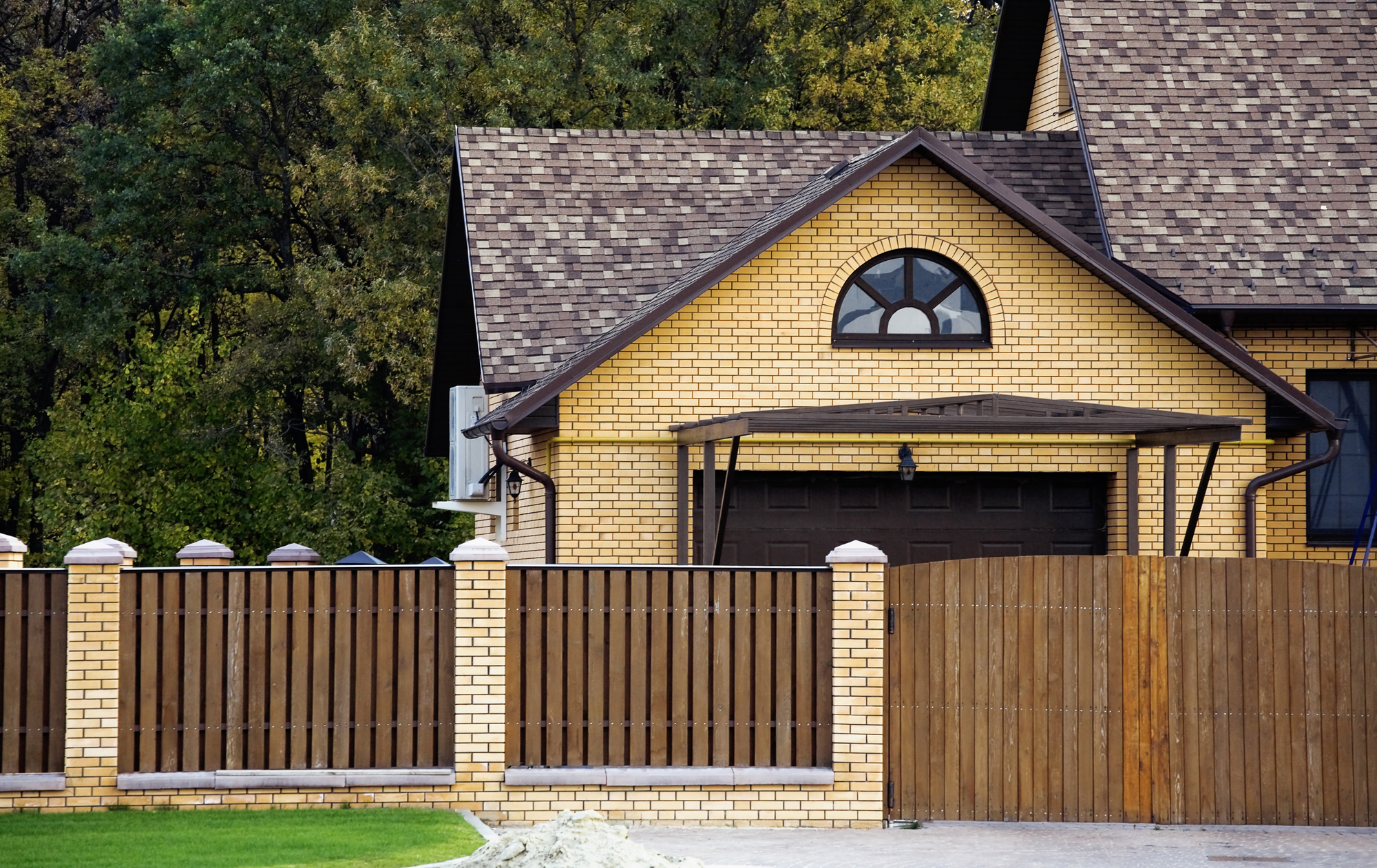 If you are interested in upping the curb appeal of your home, you may be wondering what more simple solutions exist to accomplish this objective. In years gone by, some type of fence around the front of residential property was common. In recent years, front fences have been less widely utilized.

If you want to spruce up the curb appeal of your home in a relatively easy way, consider installing an attractive fence at or around the front of your residence. Indeed, you can elect to do something as install a time-honored picket fence around the front of your property.

A wooden fence can be both an affordable and attractive way of accenting the front of your residence as part of an effort to enhance overall curb appeal. There are a number of points to ponder when it comes to adding a front fence at your home.

Affordable Option

Like many people, you want to enhance the look of the front of your home but you need to pay attention to a budget in the process. This reality underscores why a wooden front fence can be a wonderful selection for you.

There are many different types of woods ideally suited for a fence. These come in a relatively broad price range, from highly affordable to options that are more pricy. In short, when you go the wood route, you have the ability to select something that will fit into your budget, no matter what price range you are operating in.

Durable Option

Provided you properly care for your wooden fence, you will find that it is a highly durable options. The course of care for a wooden fence is keeping it clean and keeping it properly sealed from the elements. With proper care and maintenance, a wooden fence can last for decades.

Front Wooden Fence Color and Curb Appeal

In addition to installing an attractively designed fence around the front of your home to enhance curb appeal, if you go the wooden fence route you also need to pay attention to the color you select for it. There are five wooden fence hues that really make the front of your property pop, adding to its overall positive curb appeal.

Black is a color you will want to consider for a wooden front fence. When you read black, you initial reaction might be that this choice seems to intense. Black is actually well-suited if you have or desire something of a modern look about your residence. Another significant benefit of a black fence is found in the fact that it really makes your flowers and other foliage stand out.

Blue as the chosen color for a front fence adds something of a dramatic look to your residence. Blue harmonizes nicely if your home overall is more of a neutral color. As is the case with black, blue, really works to set off your flowers and other foliage.

Gray is one of the most versatile hues that you can select for a front fence around your residence. In the broader scheme of things, a gray fence compliments any other color. If you select gray as the chosen color for your front fence, you have the option of selection either paint or stain. By going the stain route, you have the ability to allow some of the wood's natural tone to be part of the overall look.

Speaking of stain, another option to consider for a front wood fence is natural stain. Applying this type of fence coating is ideal if you have selected a higher quality wood for your fence and want its natural properties to be on display. Taking the natural stain route provides you with flexibility. Provided you selected a type of wood that is a good fit for your home, natural stain ensures a color that compliments the premises.

Over the course of a good many generations, white has been the color of choice for a front white fence. Many homes already have white trim or accents. A white painted fence perfectly harmonizes with what already may be part of your home. Moreover, a white fence smartly compliments any other color that you may incorporate into the exterior of your home.

Increase Property Value

In conclusion, not only does a wooden fence up the curb appeal of your home, it increases the property value as well. Many a prospective home buyer will find an attractive, well-built wooden fence around the front of a residence a positive element that increase the value of the property.